SurePlan SoloDrive: Key benefits for creating safer drivers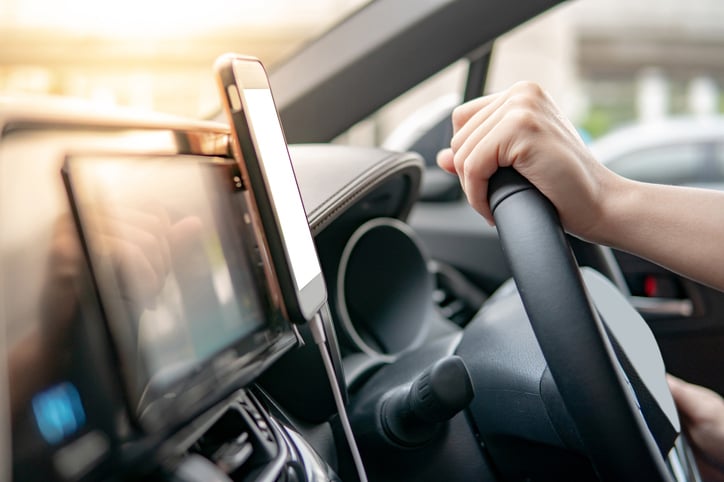 All fleet drivers — whether they use company vehicles, or their personal vehicles as part of a 'grey fleet' — should be on board with any systems implemented to make the fleet run better. And one of those key systems is SurePlan SoloDrive, powered by Vault.
SoloDrive is a risk and safety management software that combines the best practice of health, safety, risk management and compliance in one platform. This cloud-based solution gives managers real-time access to your fleet's data so you can stay on top of your safety, assets, people, governance, risk and compliance.
In this blog, we expand on the key benefits for companies using SoloDrive.
1. Visualise driver risk and improve their safety
The real-time data collected by SoloDrive can help your mobile fleet drive safer - making the roads in New Zealand safer for everyone. The software can be installed instantly right on the smartphone that your drivers are already using.
The data that the app collects can be analysed on your dashboard, as it provides you with information about your drivers' behaviours that you never could have collected unless you were physically in the vehicle with them.
The app can track the following bad-driving behaviours:
Using a phone while driving
Hard braking
Hard acceleration
Harding cornering
Speeding.
This information can then be used to train your drivers on how they can be safer on the road. The same data is available to your driver on their app. They can visualise after each trip where they were at risk and try to improve on their next one.
2. Visibly identify worker risk when driving any time away from the office
SoloDrive's intuitive live dashboard helps you and your workers stay in touch with one another. It allows you to send and receive notifications and alerts from workers, including individual and team messaging capabilities.
The app allows you to easily manage check-ins so your team is always where they need to be. These check-ins give managers improved visibility over a worker's session to ensure they're safe. You can receive real-time updates of any issues from your mobile workforce right on your dashboard allowing you to manage your team more efficiently.

3. Increased safety measures
Once installed, SoloDrive's intelligent software can alert you when a collision has occurred so you can respond in seconds - response time which is crucial in the event of an accident. This automatic alert reduces the admin the driver in question needs to perform at the scene of the accident. Help will be dispatched immediately and you can check-in on your driver to assist.
Grey fleet drivers should know the advantages of having SoloDrive implemented.
Once they understand it helps them stay safe behind the wheel it's an easy sell that will make the whole fleet safer, more efficient, and more profitable.
Topics: Fleet Health & Safety Compliance