A pre-trip inspection checklist to lower fleet risk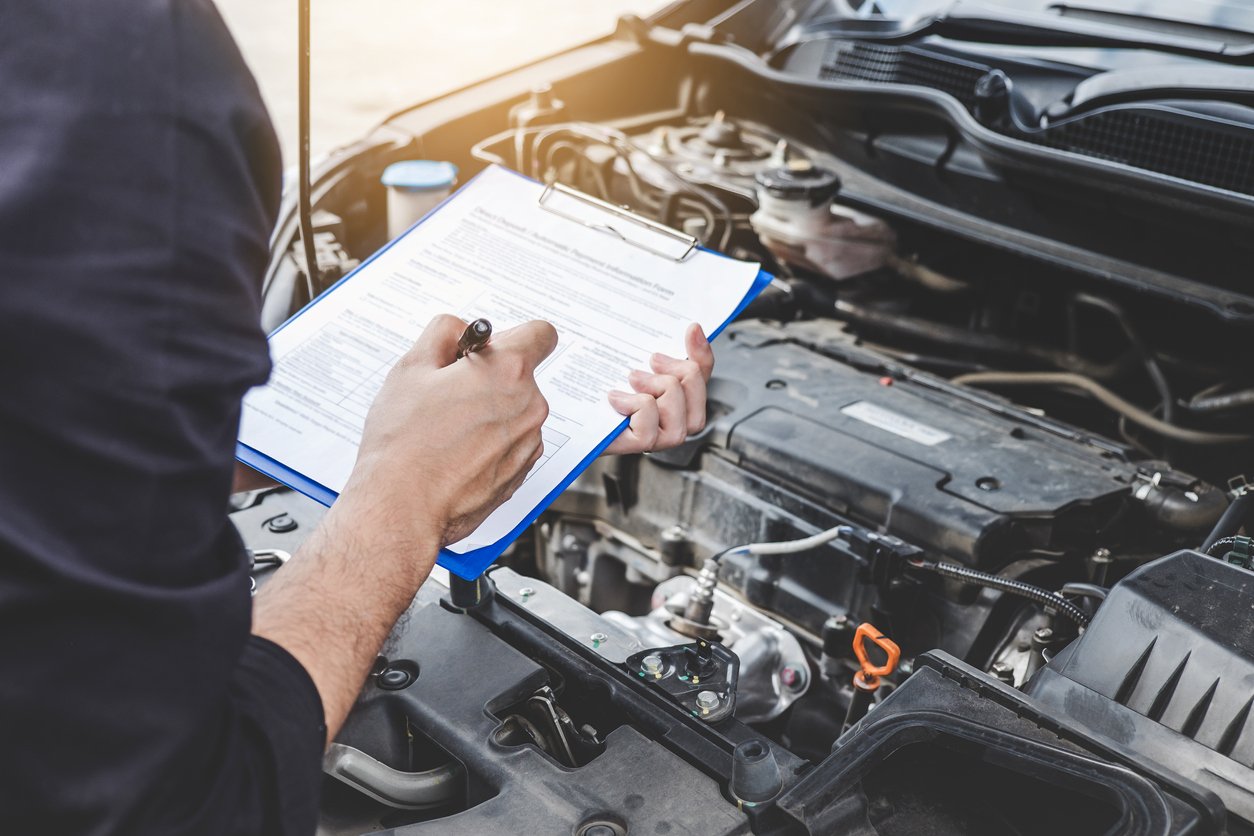 A big part of fleet management is lowering risk - and risks arise every time a fleet driver gets into a vehicle. So it's a demanding job!
A crucial step in minimising risk is to insist on regular pre-trip inspections — particularly for heavy vehicles like trucks and buses, but also for regular cars. Such inspections will help you avoid road incidents, admin backlogs, and sudden budget blowouts while keeping drivers out of harm's way.
In this blog, we explain why pre-trip inspections are important, and provide a checklist for your drivers to follow.
Do you want to know why Fleet Risk Management is so important to your business and drivers? Find out here.
The importance and benefits of completing a pre-trip inspection
A pre-trip inspection is exactly what it sounds like: a thorough check of a fleet vehicle before a driver takes it on the road. They should be conducted before each and every trip.
Why do these inspections?
For one, they help you comply with the law. Under the Health and Safety at Work Act 2015 (HSWA), your fleet vehicles are considered workplaces. That means you are liable for ensuring each one adheres to proper safety standards.
Secondly, beyond compliance, pre-trip inspections improve driver safety. The inspections will alert you to brewing mechanical issues well before they become true hazards.
Pre-trip inspections also help you track trends. With insight into your most common vehicle problems, you can determine whether specific drivers or maintenance providers are overlooking key aspects of vehicle checkups and contributing to fleet risk.
Pro-tip: It's easier, faster, and more secure to complete these inspections with digital tools rather than pen and paper. This helps drivers keep accurate records and report to fleet managers instantly, while avoiding fleet downtime.
The pre-trip inspection checklist
All these items should be covered in every pre-trip inspection to verify your vehicles' readiness for the road.

1. Odometer readings
Mileages on the odometer should always be recorded. This keeps fleet drivers honest, helps you track fuel economy, and keeps you on top of your preventive maintenance scheme.


2. Key safety features
For fleet managers, safety is always top of mind. Checking safety features such as seat belts, door locks, wiring, and emergency medical kits will keep your fleet compliant, while protecting everyone on the road.


3. Tyres and wheels
Properly-functioning tyres prevent downtime and get drivers from point A to B. Tread depth, inflation, and integrity must be checked to ensure good traction and safety.

4. Lights and reflectors
Headlights, taillights and reflectors help motorists communicate and avoid collisions, especially at night and during bad weather. Check that they are all operational.


5. Fluids and vehicle engine
Low fluid levels directly cause vehicle failures. Fluids should be topped off, and the oil changed as necessary. Also look at tubing and hoses to verify no leaks are present, and check drive belts for wear and tear.


6. Vehicle battery
Batteries shouldn't only be fully charged — cables, terminals, and mountings should be inspected to prevent sudden vehicle failures.


7. Brakes
Brakes are critical to safety. Air, hydraulic, and parking brakes should always be examined by hand. For trucks and heavy vehicles with more complex braking systems, every single piece should pass the test.


8. Windscreen wipers and mirrors
Wipers and mirrors are crucial vehicle parts: they ensure road visibility. Make sure wipers are working and are being replaced as necessary. Wiper blades should be in prime condition, and windscreens and mirrors should be clean with no cracks.


9. Steering and horn
Without a good steering mechanism, your drivers can't control their vehicles. Steering wheels should turn smoothly. Verify that the horn works, as it's key for alerting other motorists of problems.


Pre-trip inspections are a critical part of keeping your fleet running and making it secure. Have fleet drivers follow the checklist before every trip, and you'll lower risk, costs and downtime. Most importantly, you'll keep your drivers protected.


Could outsourcing your fleet risk management save you money?
Topics: Fleet Risk Management