Key advantages of accurate, real-time fleet data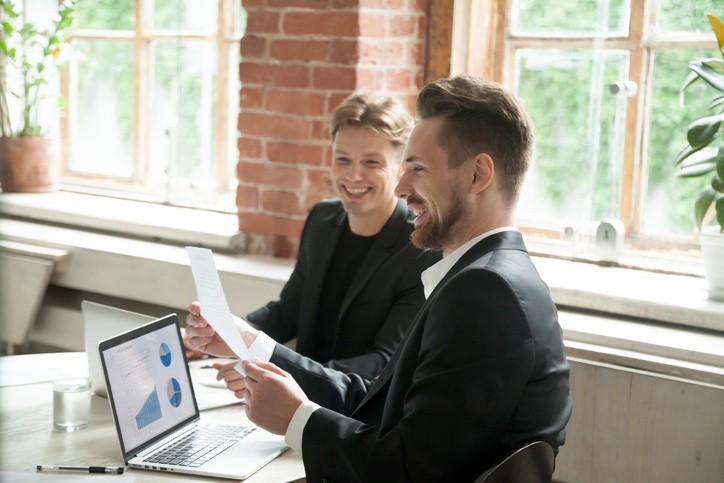 Imagine having complete, up-to-the-minute knowledge of your fleet operations - information that puts you straight in the 'driver's seat' so to speak.
You could instantly see whether there are enough vehicles dispatched, allowing you to resource accordingly. You'd see the red flags of impending accidents. And you'd have detailed reporting to ensure your drivers are hitting benchmarks. These are just some of the ways that accurate, real-time fleet data can make your job so much easier.
In this blog, we dive deeper and show you the difference that a steady flow of accurate data makes in
fleet risk
and accident management.

Key benefits of real-time fleet data
With precise and instantaneous data from the field, it's possible to achieve the following:

1. Higher accuracy
A modern high-quality tracking system can give your drivers the ability to enter data instantly, as well as collect data continuously and automatically. This eliminates error-prone paper trails and can serve up reliable insights on driver behaviour, vehicle performance and road conditions. When timely fleet service is a priority, you won't be in the dark with incomplete, incorrect data.

2. Quicker reaction times
A smoothly-operating fleet often calls for on-the-fly adjustments, which are much trickier for those without real-time fleet information. Whether you need to reroute a driver, or add/remove checkpoints to avoid delays, precise operational data allows you to react to changing situations within minutes.

3. Better management of vehicles on the road
Vehicle conditions vary. A reporting system that yields accurate, timely data lets you assess vehicle performance at any time, and even get a more detailed picture from supplemental driver input. If a vehicle is unsafe, you can withdraw the asset and redirect drivers, resulting in safer drivers and improved customer service.

4. Greater ease in following important trends
By limiting maintenance records, driver profiles and inspection histories to paper hard copies, information can get lost and team coordination becomes more difficult. The best up-to-the-minute reporting systems allow instant fleet visibility through a cloud-based platform, so that trends are clear and data is securely stored.

How accurate reporting helps improve fleet risk management
An accurate reporting system minimises risk by providing greater visibility and more real-time control. It all starts with addressing one big issue: vehicle downtime. With vehicles out of service, costs and administrative hassles begin to rise.
What's the solution? For starters, fleet managers should have a digital portal to view vehicle repair progress, get a 'snapshot' of overall fleet performance, and even analyse data to see what broad changes will benefit operations as a whole.
With a digital system like this, fully integrated with real-time field tracking, you can smartly manage assets and avert specific kinds of fleet incidents. The overall effect is that risk is lowered and operations are stabilised on the whole.
The SurePlan approach to accident management: Precise incident and trend reporting
At SurePlan, we've proven that the exhaustive incident reporting and a close watch on fleet trends that inform real-time data helps lower accidents, reduce costs, and keep fleets running smoothly.
For example, we employ thorough incident reporting. In the event of a collision, SurePlan provides a complete record of all accident details, including specifics about damage, driver status, vehicle repairs and all insurance claims. This data takes the admin off your shoulders and ensures accurate records are always kept.
In terms of accident management, SurePlan also provides trend insights and analysis. With complete records and visual aids like charts and graphs, you can see driver profiles and risk ratings, vehicle histories, the types of incidents specific to your company, and why accidents have occurred. You can then make intelligent changes for the highest fleet efficiency possible.
Data is crucial to making your fleet better. But to truly make a difference, that data must be accurate, accessible in real time, and understandable in the context of trends and existing risk. Make SurePlan your partner and you'll experience all the benefits of a reliable supply of fleet data, whenever you need it.
Watch our brief video to see first-hand how accident management works with SurePlan.
Topics: Accident Management