Why fleet risk management matters to your company's growth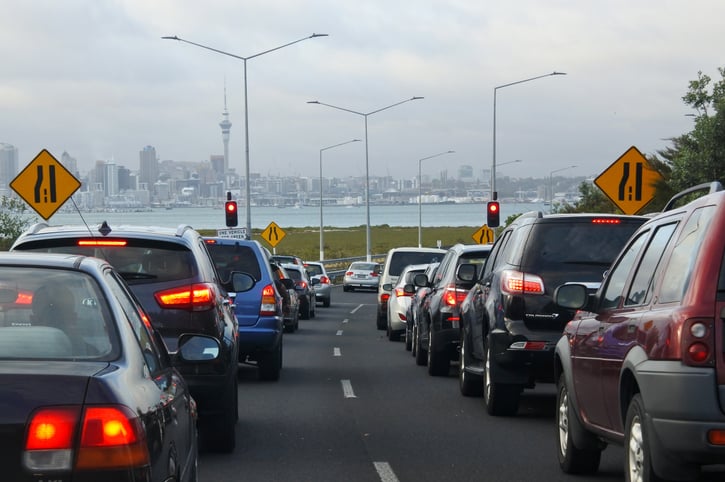 Look closely at a healthy mobile workforce and you'll find a few processes driving it: clear visibility into fleet performance, good control of costs, and a stellar fleet operation that's earned its place in the overall corporate outlook.
These are just some of the traits of a growing fleet-based company, too. If your company plans to expand, it's crucial to tighten up procedures and limit risk through solid fleet risk management.
Learn all you need to know about Fleet Risk Management here.
In this blog, we'll explore some key ways this can play out for a growing company, and how SurePlan can partner with you to make it happen.
Effective fleet risk management can help your business grow the following ways:
By minimising costs
Cutting operational costs is key to stable, agile growth. Good fleet risk management can provide important insights you need to reduce costs across your enterprise.
A vital piece of fleet data to consider is total cost of ownership (TCO). By looking at end-to-end expenses for each vehicle, from purchase price to fuel economy and maintenance cost, you can choose more cost-effective vehicles for the job.
It's important to keep total costs per vehicle low in order to improve your company's economy of scale and outlook for growth. Great fleet risk management lets you track costs and ensure they never get out of hand.
Improving the quality of your fleet operations will also lower costs. For example, modern reporting technologies let you monitor vehicle condition in real time and address risks straightaway. Also, implementing driver training can help curtail fuel-wasting driver behaviours, such as hard braking and turning.
By reducing fleet downtime
A growing fleet-based business must keep vehicles on the road all the time, no matter what. Smart fleet risk management will help you minimise fleet downtime in a number of key areas.
For one, regularly-scheduled inspections are vital. Keep a strict inspection timetable for all of your vehicles, and you'll reduce breakdowns, ensure less frequent servicing, and make your fleet a more reliable growth engine for your business.
A great fleet risk management system will involve electronic inspection forms, which are superior to paper: they help keep drivers accountable and ensure detailed vehicle data is accurately recorded and stored. With this info, you can see trends and remain prepared for the kinds of issues your drivers encounter.
Also, a growing business must have solid fleet maintenance procedures. This involves:
Having a documented process for identifying vehicle problems;
Scheduling maintenance to stay in sync with daily business; and
Obtaining detailed maintenance reports.
SurePlan can help secure your company's growth plans through smart fleet risk management.
Our solutions spot and address risks such as cut costs by enabling sharper fleet visibility and data-driven decisions, and reduce downtime with solid inspection and maintenance procedures.
With these enhancements, your business is free to run smoothly without losing money or staying vulnerable to threats — a perfect setup for executing on company growth goals.
How much could you save by outsourcing Fleet Risk Management to SurePlan? Click here to find out!
Topics: Fleet Risk Management