How to ensure your fleet is fully Health & Safety compliant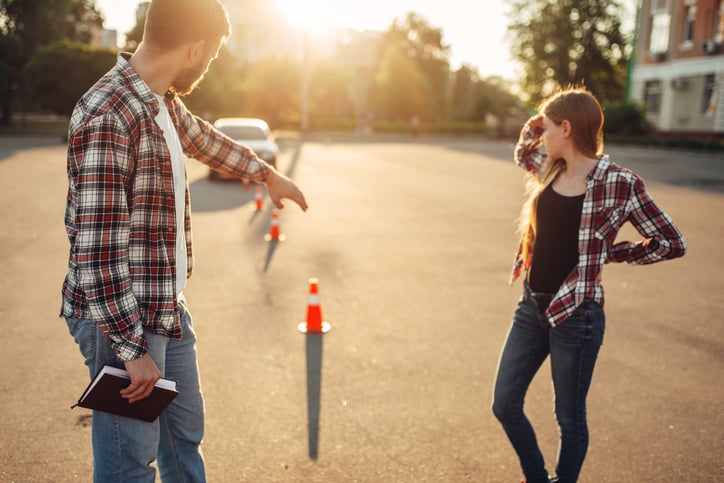 Fleets can be tricky to manage - there are so many moving parts that must work together, and work well. You need a strong driving policy, vehicles constantly on the road, a plan to bring accidents (and the associated admin work) to a minimum, and ways to control costs and risk factors.
All of the above is part of a good Health and Safety (H&S) protocol. Keeping up with the ever-changing laws can seem tedious, but everyone in your company should understand H&S compliance and why it's important.
The experts at SurePlan can help you create an H&S plan that makes sense for your company, helps you stay legally compliant, and keeps risks low so that daily business remains stable and profitable. In this blog, we'll explain some health and safety fundamentals, and show you how to build a plan to protect your fleet, your drivers, and your whole business.
Learn all you need to know about Fleet Health & Safety Compliance here.
Why H&S is important: The many possible hazards to your fleet
New Zealand's Health and Safety at Work Act 2015 (HSWA) requires that companies identify every potential hazard to employees. With a fleet, the hazards affecting driver safety are many.
Taking stock of those risks is the first step in eliminating or avoiding them. Here are some items that should be on your list:
Drivers with incorrect vehicle licenses. A typical four-door car calls for a different class of license than a large truck. Drivers must have the proper license for the vehicle they operate.
Speeding and other harsh manoeuvres. Reckless speeding and other harsh behaviours, such as hard braking and cornering, increase both accident risk and vehicle wear and tear.
Driver fatigue. Tired drivers are dangerous drivers. Reduce risk by prohibiting driving unless employees are well-rested, planning rest stops for long-distance journeys, and eliminating longer trips whenever possible.
Lack of driver training. Because driver behaviour is a key factor in road incidents, driver training is important for upskilling your entire mobile workforce in every area.
Vehicle fit-for-purpose. All vehicles should be fit for the exact purpose intended by your company.
The importance of knowing driver whereabouts
Knowing driver location isn't just a matter of being in control — it's a consequence of following the law.
Under the current Health and Safety law, fleet vehicles are actually considered part of the workplace. And, employers must ensure that workplace conditions are always safe, which naturally means knowing the state and location of fleet vehicles and drivers as much as possible.
Fortunately, modern reporting technologies allow you to track driver and vehicle position 24/7. Staying on top of driver location is key for monitoring driver behaviour, and collecting important data in the event of collisions.
The importance of vehicle safety
Just as you wouldn't want employees to sustain injuries in your office, you need to have the same attitude towards your vehicles.
Fleet managers should perform regular vehicle safety checks which should include safety features, tyre condition, engine performance, and other essentials. Additionally, vehicles should regularly be taken in for maintenance. Drivers need to be held accountable for reporting mechanical issues and taking vehicles in for service in a timely manner.
Next steps: Assess fleet exposure, establish a plan, and implement risk controls
After taking a holistic view your fleet risk factors, you can properly assess your current level of exposure, by answering questions like these:
Are drivers complying with best practices for road safety?
Do you have a detailed driving policy that all drivers have personally pledged to?
What are you doing to control daily driving risks?
Then, you can formulate a plan to close up holes in your fleet operations and control overall risk. Depending on your circumstances, it might include implementing driver training, checking licenses, or spreading safety awareness. Whatever you do, engage your drivers with the importance of safe driving and minimal risk.
How SurePlan can improve your H&S plan and risk controls
Of course, accomplishing all the above can feel like a Herculean task. Managing your H&S compliance in-house is an easy way to get overwhelmed, or worse — create controls that still leave your fleet dangerously exposed.
SurePlan can help. When you partner with us, we will help monitor and review every single aspect of your fleet risk management plan to make sure there are zero critical holes in your Health and Safety plan.
We cover everything you need for full H&S compliance, whether it's supplying transparent reporting and fleet visibility tools, helping you enforce a driving policy, or making sure risk controls are effective. In the end, your liability is reduced and your employees stay safer.
If you're unsure whether your business is up to speed on H&S rules, now's the time to get it right. By understanding your risks, creating an action plan, and partnering with SurePlan's fleet risk management experts to keep your controls working, Health and Safety worries can be a thing of the past...and you can get back to running a great business.
Is your fleet compliant with Health & Safety legislation? Click here to take our quiz and find out!
Topics: Fleet Risk Management, Fleet Health & Safety Compliance