5 steps to strengthening your Fleet Risk Management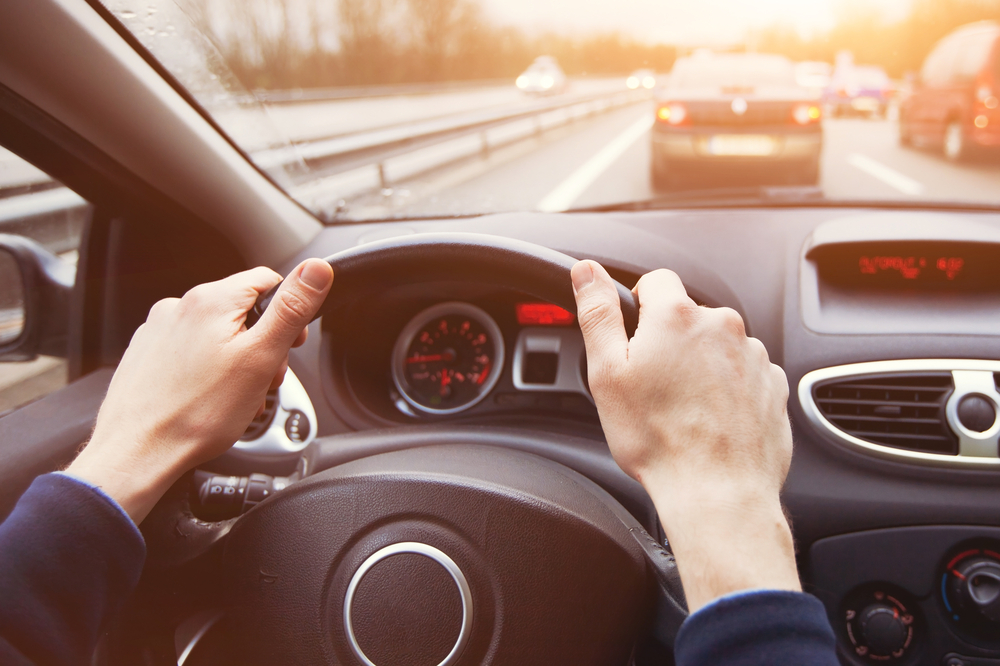 A fleet that works well is beneficial to the entire business that depends on it. But fleet weaknesses — such as frequent downtime, outsized costs, and sudden late-night hassles over accidents — quickly become vulnerabilities that hurt the bottom line.
Being on the road means risk is involved. And the only way to truly protect your company is to improve your Fleet Risk Management. Do this, and your fleet will be much more insulated against sudden, devastating costs.
Strengthening your risk management isn't optional: it is an urgent matter. Here, we'll explain the best ways to do so, and why outsourcing your accident management with SurePlan might be the right course of action.
1. Ensure you have a proper fleet policy.
You might believe everyone within your fleet knows what to do when, whom to talk to, and how issues such as road incidents should be handled. But this is a dangerous assumption.
Having a comprehensive fleet policy that everyone signs on to is critical. This document should clearly spell out rules for drivers, the chain of command, compliance requirements, and how vehicles are to be used and managed.
2. Procure vehicles that keep drivers safe.
Even the most skilled fleet drivers are less likely to cause collisions when they drive safer vehicles.
When purchasing new vehicles, strongly consider models with enhanced safety features. Many modern options, such as lane departure alerts, automatic emergency braking (AEB), and rear-view cameras help prevent injuries and expensive damage on the road every day.
Also, vehicles should always be fit-for-purpose. You do not want to use smaller cars for towing, for instance, when the load calls for heavier vehicles. Vehicle fitness helps keep your drivers and other motorists out of harm's way.
3. Employ accident management to handle incidents more smoothly.
When you least expect it, accidents can — and do — happen. It pays to have an accident management plan in place for those times.
A good solution will ensure that first responders are on the scene straight away. It will also help with third-party claims and arrangements for vehicle towing and repair, so that your fleet operations can recover as quickly as possible.
Take our quiz to see if outsourcing your accident management is right for you.
4. Understand your drivers' records in depth.
Knowing and acting on driver histories isn't micromanagement. It's part of responsibly lowering risk.
Driver Check is a useful tool for assessing whether drivers have a valid license, and for getting notified if a driver's good standing changes. Obtaining reports of past accidents and violations is necessary to truly see which drivers are road-ready, and which need some remedial attention.
5. Enforce driver training and the elimination of bad habits.
The single most important step in improving driver behaviour across the board is to start a driver training programme.
Drivers who are up-skilled in road rules, best safety practices, and defensive driving will always present a lower risk to your fleet. Training is also key for curtailing bad driving habits, such as harsh manoeuvres and inattentiveness. This greatly reduces the chances of costly incidents and liabilities.
For better fleet performance, more uptime, and less overall risk, it's crucial to shore up your Fleet Risk Management. Educating yourself and the whole fleet about risk management is essential to a productive, profitable, and secure future for your company. And SurePlan is the perfect partners to have along the way.
If an accident occurs, SurePlan will be there to help your fleet operations recover quickly and effectively. And as your outsourced risk management partner, we'll help ensure fewer incidents happen in the first place…so you can safely focus on business as usual.
Check out our ROI calculator to see how much your business can save with SurePlan Fleet Risk Management.
Topics: Fleet Risk Management