4 ways to reduce your fleet accident rates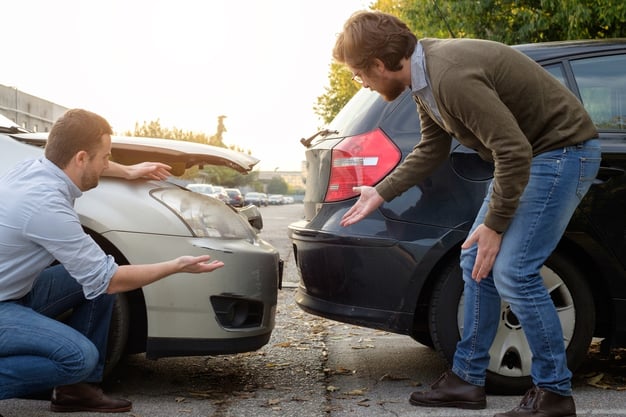 A fleet is an extremely valuable asset. But when accidents happen, the fleet can turn into an organisation's greatest source of costs and risks.

Accidents can affect the bottom line in a number of important ways. Involved vehicles need to be repaired and sometimes replaced, which can divert resources away from productive work and towards restoring fleet uptime. And, drivers and passengers may need treatment for injuries, which comes with costly insurance claims and possible legal entanglements. Not to mention the effect on employee morale when accidents happen- especially if the organisation does little to course-correct.

The good news is that these problems are preventable. There are strategies any company can put in place to reduce driving hazards – and reduce fleet accident management rates.

Here, we'll review some key ways to ensure vehicle uptime and driver safety, and save your company a lot of money down the line.
Want to learn more about accident management? Stay updated by subscribing to our blog.


Develop a culture of safe driving
To reduce accident rates, it's important to develop and maintain a culture of safe driving in your organisation. Your fleet risk strategy needs to include proactive procedures, sending the message right from the employment stage that driver safety and driver behaviour is a priority. Look to get some commitment from all your employees to practice safe driving.

When incidents do occur, engage the driver and establish how the incident occurred, and why, and how they can avoid future events. Agree upon an action plan which could include route planning to reduce time pressures, some driver training and education, or simply a commitment to avoid distraction and be present when driving.

Your fleet risk strategy needs to be living and breathing that continues to share identified areas of risk and engages drivers to play their part in a safe driving culture.


Driver training & education
Having a training programme in place to educate your drivers on the risks fleet drivers face is one of the surest ways to help reduce your accident rates.

While driver training and education is not the complete solution to reducing accidents, it should form part of your fleet risk strategy as it will help to minimize them. This is especially true when training is coupled with the enforcement of corporate safety policies and procedures. Such a stance informs drivers of the seriousness of the rules, as well as making them accountable and outlining the consequences of not following them.

Driver training and education comes in different forms and shouldn't just be considered for new drivers, but for all of your employees, regardless of personal driving experience or length of employment. Maintaining awareness of the risks drivers face should be a continuous process, not a one-time thing. This allows your company to develop and maintain a culture of safe driving plus keeps drivers across any changes to driving laws, and offer refreshers on crucial points, such as proper lane-changing and checking of blind spots, defensive driving, and safety in bad weather.

The training should also prompt employee awareness of when vehicles need maintenance, and what appropriate action to take. A greater sense of responsibility among employees, as well as simply staying on top of needed vehicle maintenance, can translate to much lower accident management rates over time.


Transparent reporting
A reporting system for your fleet is essential. Reporting allows you to assess vehicle usage, identify areas of risk, and the root cause, helping you make important fleet management decisions.

A solid reporting system will provide insight into past accidents, including greater detail on what happened and how, as well as any contributing factors. With this knowledge at hand, you can reroute drivers, or instruct them to behave differently should similar situations arise.

Transparent reporting also reveals crucial details about each driver. In particular, reporting lets you know whether drivers are following safety rules or are taking unwarranted risks.

For example, if an employee habitually speeds past the legal limit, fails to use proper signaling, or demonstrates 'road rage,' your company can identify and take whatever disciplinary actions are deemed appropriate. Preempting risky behaviors in this way can directly lower accident rates.


Adjusting fleet policy
Revising the corporate policy on all procedures regarding your fleet can lower rates as well. The key is to have a standard policy on safety that everyone agrees to- one that leads to fewer fleet incidents on the whole.

A successful fleet policy should be read, understood, and signed by all drivers in your organisation. They should also know that the policy is subject to change as new driving laws take effect, or as company priorities change due to ongoing reporting and analysis of fleet performance.

Because such a document is key to fleet accident reduction, it should be accessible to every relevant and concerned employee. A culture of open discussion and unanimous acceptance of the policy should be encouraged. This way, all drivers are more conscious of their roles in ensuring fleet uptime and safety.

The result: fewer accidents and lower costs.

While an always-on, incident-free fleet doesn't exist, it's always possible to lower accident management rates through a combination of smart strategies. Driver training, consistent reporting, and a dynamic, comprehensive fleet policy all go a long way towards fewer accidents and reduced costs.
Want to learn more about accident management? Stay updated by subscribing to our blog.
Topics: Accident Management