4 top ways to reduce preventable accidents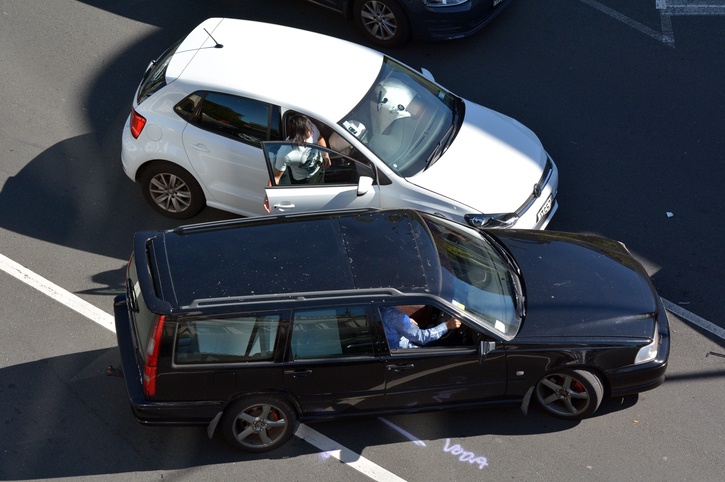 Managing the health and safety of the drivers in your vehicle fleet can be challenging. Some accidents - like unknown vehicle faults or car park mishaps - aren't considered preventable. But front- and rear-end collisions, improper lane changes, inappropriate parking, and carelessness at intersections are usually avoidable by skilled fleet drivers, even when the other, non-employee party is at fault.
A lack of safe driving awareness is a direct threat to the longevity of a fleet-dependent business. As a personally-liable PCBU (person conducting a business or undertaking), it's vital for managers in charge of health and safety to do all it takes to spread safe driving awareness.
In this blog, we'll share four helpful tips for reducing preventable collisions, so you can protect employees as well as the business.
Learn all you need to know about Accident Management here.
1. Create a strong road risk policy
When it comes to safety, a solid driving policy is crucial for keeping your whole fleet on the same page.
A good road risk policy will spell out expectations and set the tone for safety awareness. For example, it should stipulate how many infractions are allowed, how incidents should be reported, and how personal driver records will be reviewed. It should also list any company-enforced safety rules that go beyond driving laws.
The policy should be clear and understandable to all drivers so that, when they're behind the wheel, they can better reflect on their own pledge of safe conduct.
Finally, you'll want to get buy-in from your company's leaders. Executives are in the best position to influence the whole organisation's thinking around safe driving, which can help increase driver mindfulness around safety standards.
2. Implement technology that improves safety
Using technology like telematics is a useful safeguard for a mobile workforce. That's because such platforms allow for very detailed views of driver risk levels, alongside other key data.
With cloud-based reporting technology, you can often see the impact of driver behaviour on vehicle condition and the potential for a crash. For example, you can have greater visibility into hard stops, harsh accelerations, or distracted driving at incident-prone spots such as busy intersections.
This insight helps identify non-compliant drivers who need restriction or remedial training, as well as responsible drivers who are preventing more accidents on the whole.
3. Start to create a culture that prioritises driving safety
Even though a culture shift can seem impossible to accomplish, it's critical for reducing accidents. There are ways you can plant the seed of safety appreciation among senior leaders, fleet managers, and driving staff.
For one, you might stress to senior leaders the importance of driver safety to employee health, fewer legal headaches and budget blowouts, and a healthier bottom line. Also, you might caution fleet managers against imposing strict travel time frames, unfamiliar routes, and other directives that cause unnecessary stress to drivers.
Drivers themselves should be regularly encouraged to think about important driving safety issues. Occasional meetings and the sharing of solid resources can be helpful factors. The New Zealand Road Code, provided by the NZ Transport Agency, contains principles that can form the basis for open discussion.
4. Have your drivers go through a driver training programme
To prevent road incidents, drivers need practical, road-relevant knowledge and skills. The best way to ensure drivers aren't lacking is to thoroughly train them all.
Driver training is crucial for upskilling drivers in defensive driving, staying safe in rough weather, and avoiding distractions. It also helps them recognise specific dangers they may encounter, well beyond general awareness of safe driving technique.
Structured driver training will fill any knowledge gaps around accident prevention while instilling better awareness of a wide range of hazards. All in all, this translates into fewer crashes.
Ensuring your drivers can prevent accidents is key for H&S compliance. Every road incident is a potential threat to the well-being — and even the lives — of your drivers. It's key to help them get better at avoiding preventable collisions. In doing so, you can be confident your company's fleet operation is on the right side of the law, and your employees are as safe as can be.
Is your fleet compliant with Health & Safety legislation? Take our quiz to find out.


Topics: Fleet Health & Safety Compliance